The Stand 21 Safety Foundation is to hold a discussion called Electric Vehicle Racing Safety at the Racing Goes Safer seminar on Saturday, April 15, 2023, at the Acura Grand Prix of Long Beach.
Of particular interest to inspectors of race cars or competition safety teams, drivers and crew, the seminar will outline special precautions needed as the number of electric vehicles and hybrids used within competition motorsport continues to rise.
Eric Huhn of the University of North Carolina at Charlotte will cover the basics of working on or around high-voltage and high-amperage hardware and the required procedures to follow. He will also discuss precautions around production EVs such as Teslas and how to prevent battery fires, including runaway battery fires. Additional information will be shared based on what the FIA has learned from the Formula E Championship.
As the facility and laboratory safety engineer for the William States Lee College of Engineering at the university, Huhn is responsible for developing safety protocols for research activities involving emerging technologies.
Huhn has also been working closely with the SAE to improve safety procedures for the Formula SAE student competitions. He is also a firefighter/EMT and a member of the Charlotte Motor Speedway Track Services team.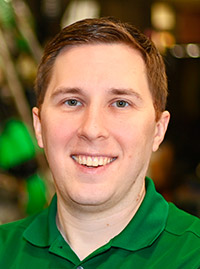 The Racing Goes Safer safety seminar at the Acura Grand Prix of Long Beach will be held between 9:00am and 11:00am PST on Saturday, April 15, 2023.