Maryland's Copeland Motorsports is expanding its arsenal of race cars with the acquisition of a Hyundai Veloster N TCR car from Bryan Herta Autosport.
Copeland Motorsports is a major player in the TC America racing series and the current point leader of the Battery Tender Global MX-5 Cup. The team will hit the track testing potential drivers within the next two weeks and plans to take part in its next race shortly afterwards.
"We have been in discussions with Bryan Herta Autosport about acquiring a Hyundai since mid-March and we closed the deal late last week," explained Dean Copeland of Copeland Motorsports. "We have had interest from several drivers who knew about the expansion in our program, although we had tried to keep it quiet. We are finally ready to tell the motorsport industry and to begin our venture back into TCR."
"The Hyundai Veloster N TCR car is the perfect solution for their growing team," said Bryan Herta, president and CEO of Bryan Herta Autosport. "We look forward to working closely with the team to provide best-in-class support and service, and I am sure Copeland will be immediately competitive in the already popular TCR class."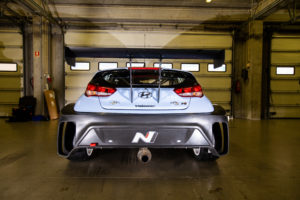 "We are really looking forward to getting on track and up to speed," Copeland added, "We have several opportunities for drivers interested in getting behind the wheel of the Hyundai Veloster N. We are looking to participating in both TC America and IMSA events in the future. Our first priority is to begin testing immediately."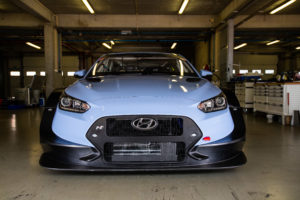 Copeland Motorsports is set to receive its new Hyundai late next week. "To say that we are excited is an understatement. We have competed in TCR in the past and have been working several avenues to find a way to re-engage in the program," said Dean Copeland.