The British Touring Car Championship officially launched its new hybrid era this week, with pre-season testing at the UK's Thruxton circuit ahead of the season start on April 23. All competitors now have their Cosworth-supplied hybrid systems installed, though as Alan Gow, chief executive of the BTCC, admitted to PMW and other attendees at the season launch event, the introduction of hybrid has been fraught with pitfalls.
"We didn't know what the headwinds would be when we set out. Cosworth started the project in the middle of 2019, then we ran into a global pandemic, then all of the supply chain issues, cost escalations – now the war in Ukraine has also stopped some other parts coming through," he said. "It's been a real struggle and my hats go off to everyone [the teams] who put their shoulders to the wheel to get it done. It was hard … so well done everyone."
Despite the many challenges faced by both teams and suppliers, Gow is adamant that moving to hybridization was the right call for the championship, while accepting it put the BTCC under the spotlight: "First of all, I didn't want [us] to be pioneers because there is an old saying. 'Pioneers get eaten by the natives and explorers get lost'. I would rather someone else did it first and we could take their learnings. But we can't just sit there and wait, you have to take the initiative and I'm very proud that the BTCC is the first touring car championship in the world to go hybrid. Now everyone else is sitting back watching what we are doing, and we had to [move to hybrid] because of what is going on in the world around us. Touring cars are developments of road cars and they are going either full electrification or hybrid. It is to stay relevant to the market."
With extensive track testing using a mule car undertaken throughout 2021, including during competitive sessions, Gow is still realistic that problems may lie ahead. Looking at the WRC's introduction of hybridization, there have already been some well publicized issues and Gow is open that the BTCC may not be immune from such hiccups.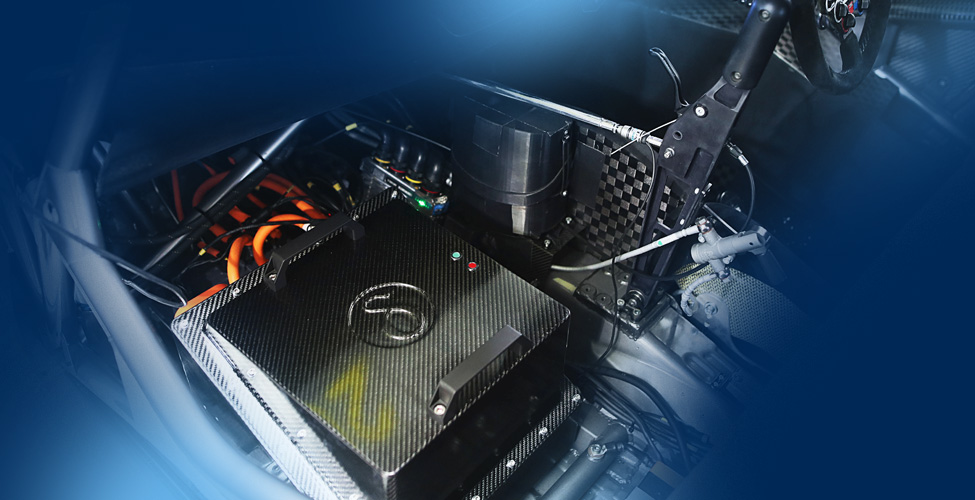 "All the cars that have been running have been problem free, but there will always be things that need to be done. We are a little bit behind, we should have been testing six weeks ago, we didn't but that's the world we live in. Now we will make the best use of it," he noted, with the caveat: "I've got to tell every driver, as with any new technology, there will be times in the year when things don't necessarily go wrong, but something will annoy you. That's just what happens when you introduce a new technology, but it the same as when you bring a new engine, or new chassis component.
"Hopefully I'm wrong and everyone will run 100% problem free for the year. The good thing about the hybrid is that [if there is a problem] it won't stop the car from running. You just have a car that doesn't have hybrid, the same as the car that is leading the championship."
Management of the hybrid power deployment replaces the use of success ballast in the series for 2022, with a staggered scale of deployment throughout a race for drivers, depending on their championship position. A maximum of 15 seconds deployment is permitted per lap (giving a 40bhp power boost via a 60V axial flux motor integrated into the transmission), with the boost duration and number of laps it can be used for reduced the further up the leader board a driver is. For example, the championship leader will have no hybrid contribution during a race, while a driver fifth in the standings will be allowed six seconds of deployment per lap for a total of six laps (in any race under 17 laps long). Any driver below 11th in the standings will be given the full 15-seconds every lap.
Gow enthused that this adds an entirely new element to the competition and requires a more cerebral approach to race strategy. Drivers will be able to choose where on track they deploy and recuperate energy and different (homologated and Cosworth-defined) maps will be available. "With the hybrid, it is up to the driver to be smart about how they use it and where they use it. Both in qualifying and the race," Gow said. "They are going to be busy, there is more work they have to do and there will be more tactics coming into it and I'm looking forward to that."