On January 8, 2023 at the CES in Las Vegas, USA, team PoliMOVE from Politecnico di Milano in Italy won the second annual Indy Autonomous Challenge (IAC), with the autonomous race car achieving a maximum speed of 290km/h, a new autonomous speed world record for a racetrack.
The IAC consisted of PoliMOVE competing against nine teams from 17 international universities with their autonomous race cars lapping the Las Vegas Motor Speedway. TUM Autonomous Motorsport from Technische Universität München in Germany took second place at the event.
The IAC competition consists of a single elimination tournament with multiple rounds of head-to-head passing matches before a championship round. The autonomous race cars used were Dallara AV-21s, which took turns in being the leader/defender and the passer/follower/attacker. Passes were attempted at increasing speeds until one or both cars were unable to complete a pass.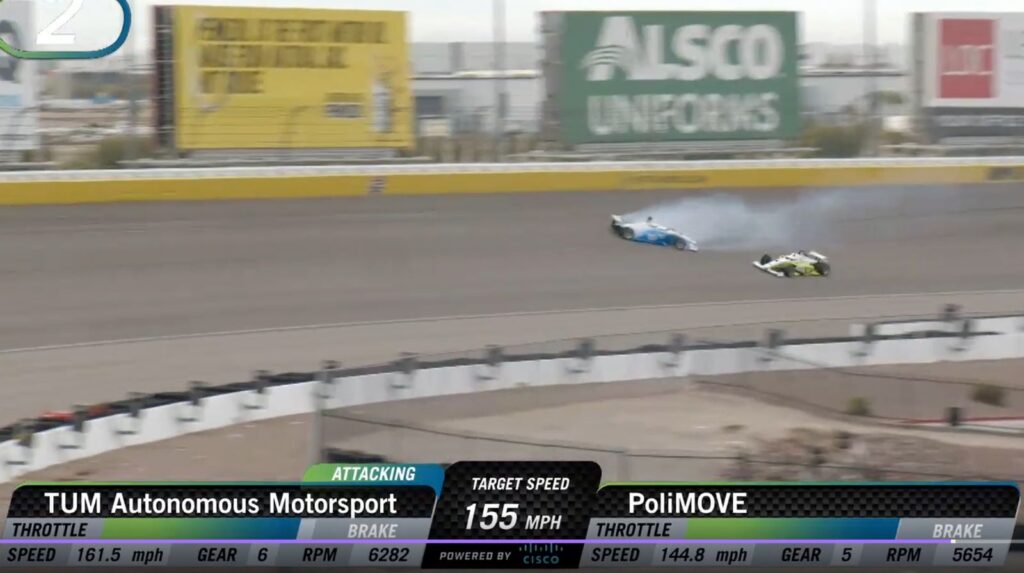 "Exactly one year later, we were so proud and excited to be back in Las Vegas for the Autonomous Challenge at CES," said Professor Sergio Savaresi, professor at Politecnico di Milano. "Today was a major step forward in speed, the complexity of the race and overcoming challenging head-to-head situations. We are glad for this success, for the contribution of the Indy Autonomous Challenge and for all the teams in advancing the technology of AI drivers."