The Radford Pikes Peak Edition Type 62-2 is set to make its debut at The Broadmoor Pikes Peak International Hill Climb on June 25, 2023, piloted by rally and race car driver Tanner Foust. The Pikes Peak Type 62-2 has been developed by an international team, with vehicle design carried out in France, drivetrain development and construction in Austria, and the carbon monocoque completed in the UK. Final assembly was then conducted at Radford's headquarters in California.
Using the road-going version of the 62-2 as a starting point, Alan Derosier designed the Pikes Peak Edition and worked in partnership with CAD specialist Sam Ofsowitz at Crown Concepts. Radford then worked with Stratasys, which provided the prototype bodywork and tooling for the vehicle, with more than 70 additional parts 3D printed for the car. These parts included the fenders, the front splitter (which will be wrapped in carbon fiber), brake ducts and side radiator cooling ducts.
The exterior of the Pikes Peak Edition will feature the iconic JPS livery, while the interior benefits from a driver-focused central seating position with a lightweight, FIA-approved bucket seat produced by Tillett which weighs 3.7kg. The race car has an overall weight of 861kg and is 230mm wider than the road car and now also includes a full composite monocoque instead of an aluminum based chassis.
Other major changes from the road-going Type 62-2 include upgraded front and rear subframes, a new suspension geometry, a complete redesign of the underbody and a gooseneck rear spoiler to deliver maximum downforce and aerodynamic efficiency.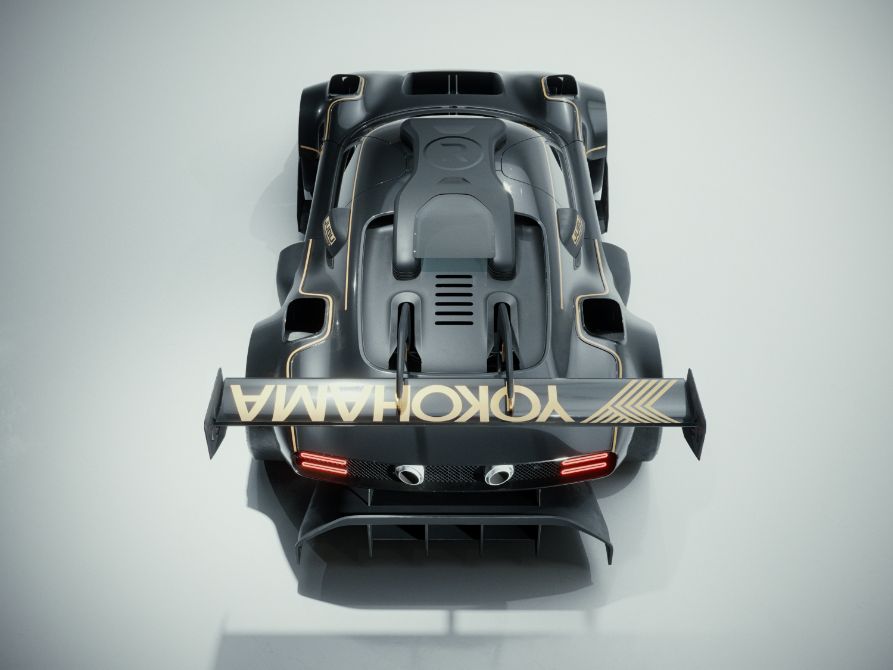 Delivering 720ps is a supercharged 3.5L V6 DOHC bespoke engine developed and built by JUBU Performance that, when mated to the paddle shift sequential gearbox, delivers a top speed of 257km/h and 0-96km/h in 2.2 seconds. The Radford Pikes Peak Edition Type 62-2's braking system is provided by AP Racing in addition to Dymag carbon fiber rims which are wider than those found on the road car. The wheels will be wrapped in a new soft compound tire from Yokohama.
Joe Scarbo of Scarbo Performance led the project as lead engineer and project manager.
"Pikes Peak is the quintessential American hill climb so it made perfect sense for Radford to create a bespoke one-off model for the occasion," explained Ant Anstead, founder of Radford. "We have been in development with this car since January alongside the team at Scarbo Performance and we are all looking forward to seeing the car in action. And to have JPS colors appear again in international motorsport is like a boyhood dream come true."
Foust added, "I am honored to have the chance to pilot this machine up the Pikes Peak course! It has been great working with the whole team at Radford and I am looking forward to getting behind the wheel of the Radford Type 62-2 Pikes Peak Edition."