Since revealing the A424_β showcar – Alpine's LMDh vehicle designed for entry in the Hypercar category of the FIA World Endurance Championship (FIA WEC) – the OEM has accelerated its development program.
At present, the prototype vehicle's engine is continuing to undergo testing on the dyno – as it has done for the past few months – with the single-turbocharged 3.4-liter V6 powertrain nearing its final configuration. The engine, developed in collaboration with Mecachrome, produces 675bhp and is mated to an Xtrac gearbox.
Since arriving in Signes, France, Alpine has focused on finalizing the A424's final assembly, validating its electrical and hybrid systems and the vehicle's operating procedures. The hypercar's powertrain was then fired up for the first time on July 5.
As well as real-world development, the team also conducted the first simulator sessions with a computer model of the A424. These were carried out to validate onboard software and tires before conducting a realistic analysis of the vehicle's preliminary settings before the first real-world runs. Alpine also conducted the first simulation of the vehicle's racing processes, consisting of configuration, data, telemetry and communications.
Alpine plans to carry out two shakedown sessions, with the first scheduled to take place in early August and the second in late August, with the bodywork in its initial configuration. Following these runs, Alpine will conduct the first proper test session with the A424, ahead of additional testing sessions toward the end of 2023 on circuits such as Circuit Paul Ricard, Motorland Aragón, Jerez and Portimão.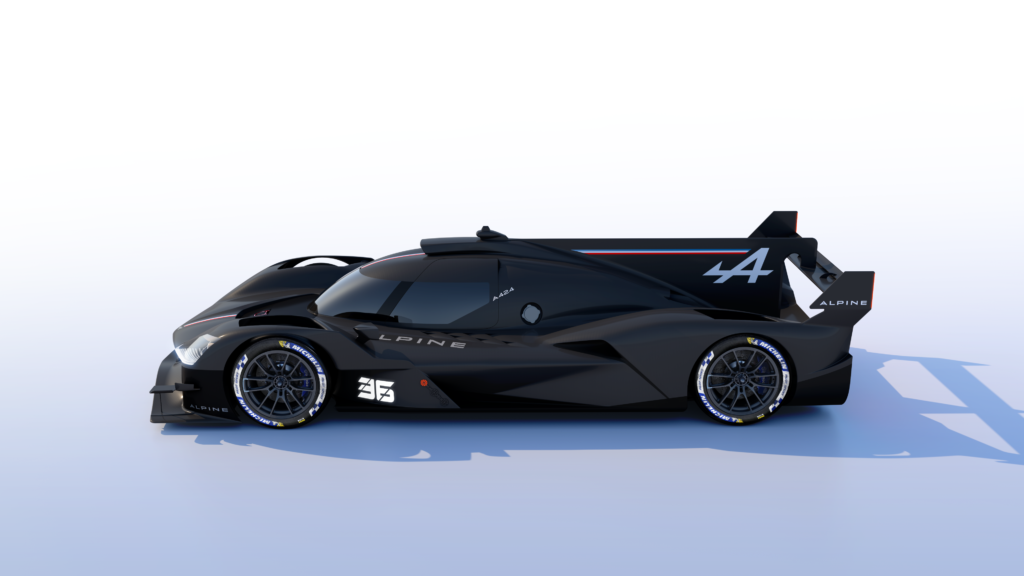 The company has worked with a multitude of partners for the A424 project, including Oreca for the chassis, Mecachrome for the engine and Philippe Sinault's Signatech team for on-track operations alongside Alpine's Racing engineers.
Alpine will homologate the hypercar in collaboration with the FIA and IMSA, ahead of the A424 making its scheduled debut in Qatar on March 2, 2024.
"We are really looking forward to seeing the Alpine A424 on track for the first time," explained Bruno Famin, vice president, Alpine Motorsports. "It will really come to life after months of hard work behind the scenes by the Alpine Racing teams alongside our partners. The program is proceeding according to plan, with the first fire-up and our first simulator sessions.
"We are now entering a phase where the target is to understand our package so that we can fine-tune it, improve its reliability, optimize it in all areas and evaluate our different technical options."