As part of a long-term corporate strategy to further expand its services across the bespoke restoration sector, high performance engineering solutions provider, KWSP, has announced the launch of KW Heritage Engineering.
The service will provide everything from digital capturing and archiving – the ability to scan everything from individual vehicle components to the entire vehicle exterior and generate vital rebuild data – to design and engineering, manufacturing, assembly and inspection for both road and track. By marrying cutting-edge manufacturing techniques with traditional craftmanship, KWSP Heritage Engineering delivers an end-to-end solution for the restoration and optimisation of historic vehicles.
To lead the division, KWSP has announced the appointment of Edward Smith, who joins the business as Head of Heritage Engineering with immediate effect. Tasked with developing the brand and leveraging increasing global demand for restoration and optimisation solutions, Smith will be fully supported by KWSP's team of highly-skilled engineers.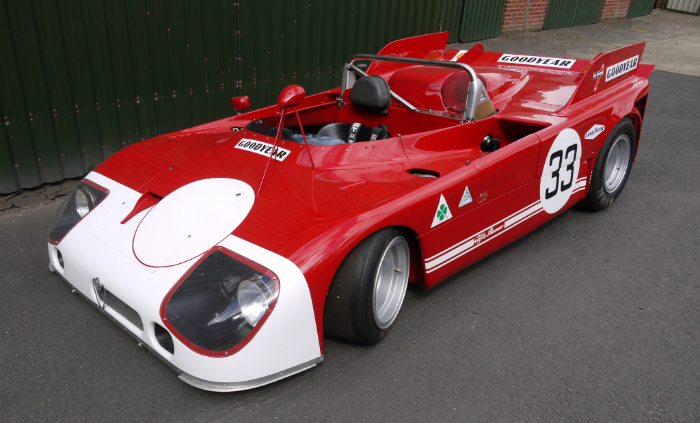 With more than 20 years' experience in motorsport engineering, Smith joins from Palmersport, where he oversaw a variety of racing car and performance vehicle projects, notably working on their FIA Formula 2 car in partnership with Williams F1 and the more recent BRDC British F3 car in collaboration with Tatuus. This experience positioned him as the perfect candidate to expand KWSP's heritage engineering offer.
"Joining the KWSP team at such a pivotal time is a hugely exciting opportunity," commented Smith. "I intend to play an instrumental role in the launch and development of KW Heritage Engineering, working closely with owners of heritage vehicles to offer an integrated restoration, optimisation, re-manufacture and digital archiving support solution."
"We are delighted to announce the launch of KW Heritage Engineering and welcome Ed to our growing team. Responding directly to an increasing market appetite for historic vehicle restoration and optimisation services, we're confident that our end-to-end offer will be well received," added Kieron Salter, managing director at KWSP. "We have considerable experience in the sector under the KWSP umbrella, where we have already completed several heritage projects including bringing a rare Alfa Romeo Tipo back to life and restoring an Amilcar C6 to its former glory."