Red Bull Powertrain has released what appears to be a first look at its 2026 F1 ICE engine, which will work in conjunction with a more powerful MGU-K, and highlighted the use of Siemens' Xcelerator suite of software in its development.
Ben Hodgkinson, technical director, Red Bull Powertrains, said, "Siemens Xcelerator is the digital backbone of our design and manufacturing journey, enabling us to concurrently engineer hundreds of rapid design evolutions across a large newly formed team; ensuring each designer has visibility and knowledge of what their colleagues are working on.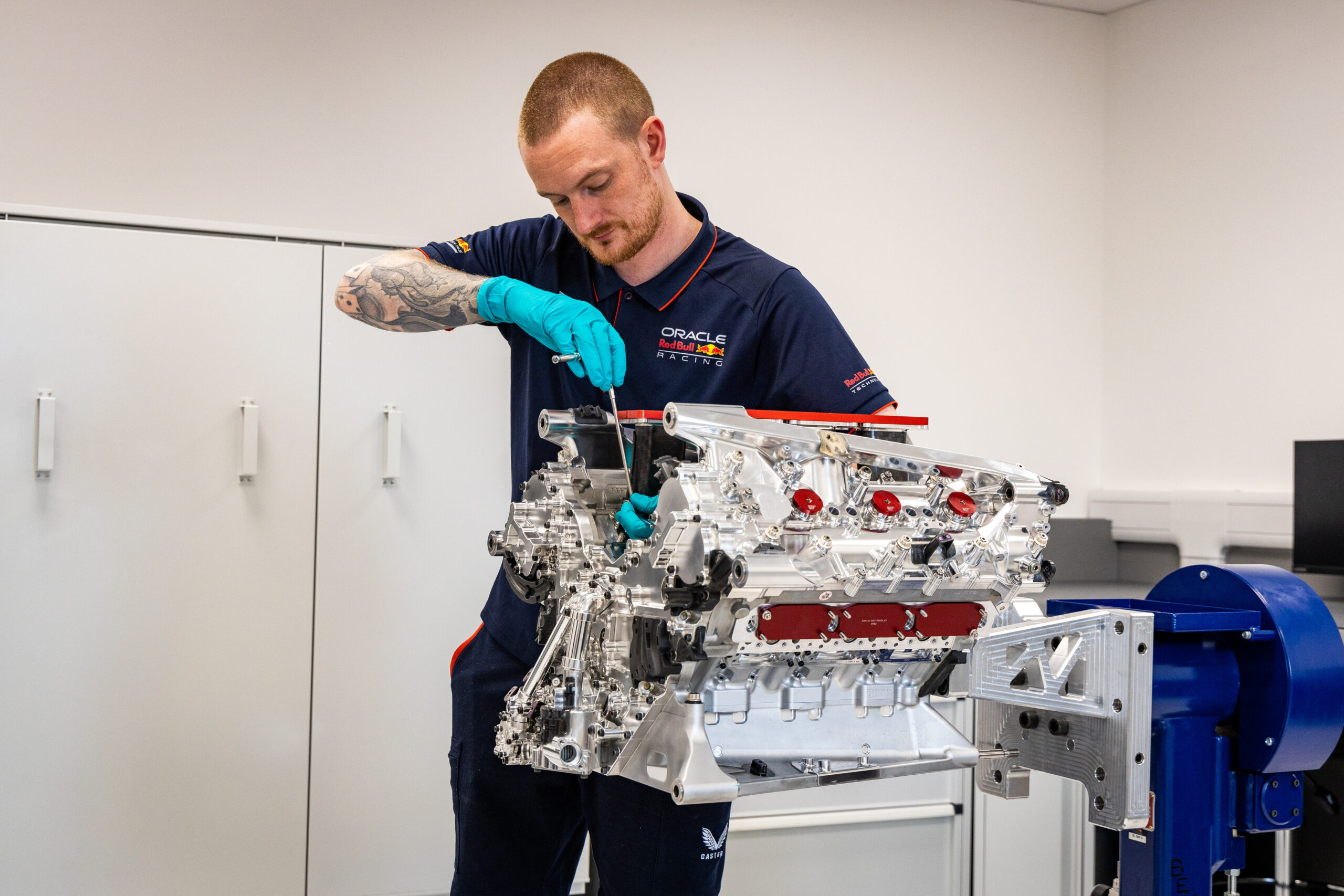 "It is especially challenging as we don't have the luxury of historical data; every component, down to the nuts and bolts of the engine, has to be modeled from scratch. This means the design quality and ease of use from Siemens' NX, combined with collaboration and lifecycle management with Teamcenter, is a critical factor for success."
In addition to Siemens' NX software for product engineering and Teamcenter software for product lifecycle management (PLM), the Red Bull Ford Powertrains team has leveraged the simulation and test capabilities of Siemens' Simcenter STAR-CCM+ software to assist with design and validation across the project.
The engine shown looks to be a very early development unit, with several parts serialed RBPT00. There are some clear similarities to the current Honda power unit, not least in the layout of the valve covers, however, the architecture of the engine appears to be quite different.