Helix continues to evolve after being formed out of Integral Powertrain's Integral e-Drive division in 2022. The electric motor and inverter company, based in the UK, is expanding into sectors beyond motorsport and automotive with the completion of a Direct Drive Scaleable Aerospace Electric Propulsion Demonstrator technology project. Known internally as XBS, the project ran in partnership with the Midlands Aerospace Alliance (MAA) and the Aerospace Unlocking Potential (Aerospace UP) project between the MAA and the University of Nottingham.
Having identified an aerospace requirement for a direct-drive motor and its funding partners, Helix developed the XBS project within its X-Division. The company offers its Scalable Core Technology (SCT) in three product levels: Stock, Configured and Custom.
Under the guidance of chief engineer Derek Jordanou-Bailey, the XBS project took an existing SCT motor configuration and adapted it to suit a 38mm through-shaft. The architecture enables versatility and optimization for multiple aerospace applications. Mounted to a piston engine, for example, the motor could augment engine power in a parallel hybrid arrangement. Alternatively, a propeller could be driven from one end of the motor via a gearbox, while the other provides an auxiliary drive to generators, pumps and other ancillaries.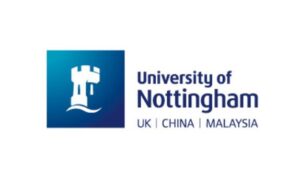 Integrated mechanical cooling pump and advanced sealing technology further enhances the XBS demonstrator. The integrated mechanical cooling pump removes any requirement for a separate motor, cables, brackets and other items associated with an external cooling pump, while X-Division employed advanced sealing technology to retain Helix's patented rotor cooling in the design.
"With our seal technology the demonstrator ran up to 15,000rpm, developing high power from a relatively small package diameter," said Jordanou-Bailey. "We could easily adapt it to drive a gearbox, gearing down to propeller speed. We ran it at 310kW continuous, 380kW peak, geared to drive a shaft at 2,500rpm that means huge torque suitable for driving a large-diameter propeller and a significant mass saving over a larger direct drive motor of the same power."
At the conclusion of a robust test program, the demonstrator proved its reliability and performance, Helix says. Compared to a piston aero engine or turbine delivering power in a similar range, the XBS was an order of magnitude lighter, considerably smaller and the company says it is virtually maintenance free.