With 680ps (500 kW), 650Nm of torque and weighing less than 1,100 kg, the super sports car will take on the iconic Pikes Peak hill climb in Colorado Springs, USA, on June 24
Volkswagen has unveiled its fully electric super sports car, the ID R Pikes Peak. For the German auto maker, the goal is to beat the existing Race to the Clouds record of 8:57.118 minutes for electric cars.
As with the twin-engine Golf that took on the Pikes Peak challenge in 1985, 1986 and 1987, the engineers have opted for a solution with two power units. The ID R Pikes Peak features two electric engines, generating a system capacity of 680ps (500kW). This means the EV will reach 100km/h in 2.25 seconds. Lithium-ion batteries are used as the energy storage system.
However, the key technology for the ID R Pikes Peak is energy recovery. Roughly 20% of the electric energy required is generated during the 20km drive. Therefore, the electric engines have been designed to work as generators, converting some of the braking energy into electricity and feeding it back into the battery.
"As with the Volkswagen brand's production vehicles, fully-electric racing cars will also play an increasingly important role for us in the future," said Sven Smeets, Volkswagen Motorsport director.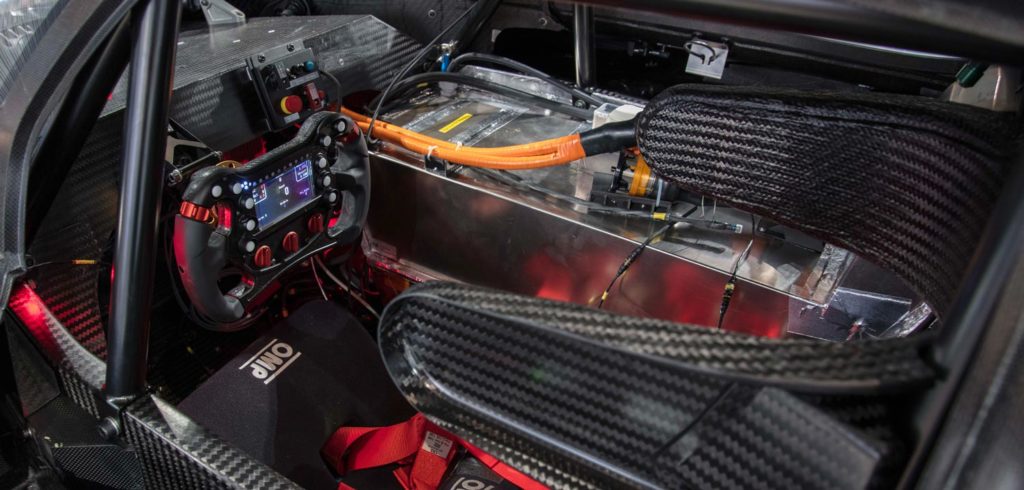 "The cooperation within the group really helped us, particularly given the tight schedule. For example, we received support from the Volkswagen battery plant in Braunschweig and worked together with the technical development department in Wolfsburg."
Defending Pikes Peak champion Romain Dumas will be at the wheel of the Volkswagen ID R Pikes Peak for the EV record attempt. As well as three victories on Pikes Peak, Dumas has also won the Le Mans 24 Hours twice.
"The car looks fantastic and has already been attracting a lot of interest from the media and on social media channels for a few weeks," said Jürgen Stackmann, board member for the Volkswagen Passenger Cars brand. "This project shows once again that Volkswagen is on the right track with its major e-mobility strategy and the introduction of the ID family."