The Electric GT has begun testing of its 3.2kWh eKart under the supervision of series technical director, Agustin Payá at the Circuit Pau-Arnos in France. The eKarting test follows confirmation that the Electric Production Car Series (EPCS) has been officially sanctioned by the FIA.
The EPCS is the first all-electric, zero-emissions motorsport category from Electric GT Holdings. Commencing in 2018, Electric GT race events will include the EPCS, the Electric GT eKarting Series and the Electric GT eSports Series: a ground-breaking, innovative, virtual racing platform.
The main EPCS race will see up to 20 drivers race the fully race-prepared Tesla Model S P100D, running on bespoke Pirelli tires and equipped with the latest OMP safety equipment, Alcon brakes, R53 suspension and composite bodywork from BComp. Rounds will consist of a 20-minute practice session, a 60-minute qualifying heat, and 60km day and dusk races.
Electric GT eKarting Series will form part of each race event throughout the season to create a path for young talented drivers to top-level international racing. Comprising two categories – 13- to 15-year-olds and a plus-15 group – a grid of 20 will race the 50ps eKarts on circuits around the world, competing to secure a future race seat in the Tesla Model S EGT P100D.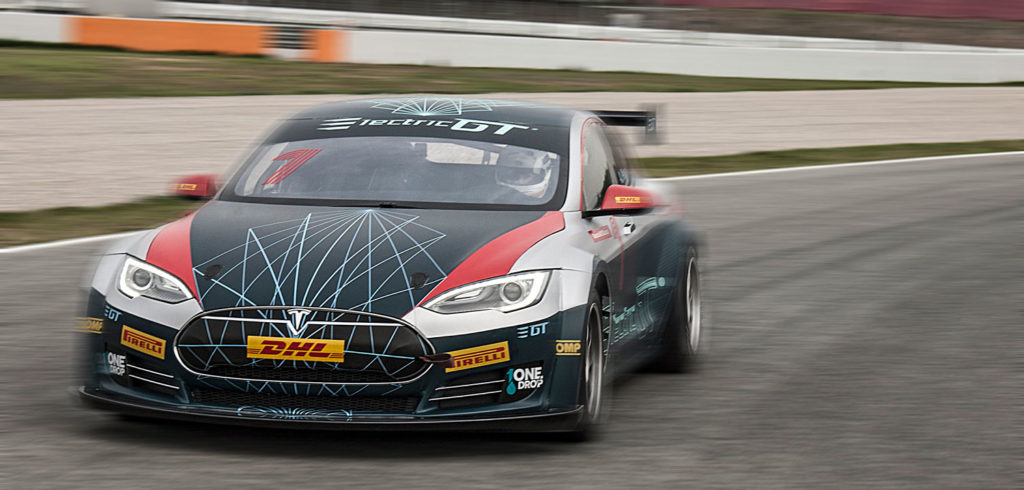 Thanks to the 3.2kWh battery pack and a 109kg weight, the new eKart promises a maximum speed of 150km/h and acceleration to 100km in 3.1 seconds.
Agustin Payá, technical director for Electric GT Holdings said: "This is a very important day for the final testing of our all-electric kart. We believe that we have produced the best eKart out there and it's been terrific to see some really talented young drivers push it to the limit today."
Drivers from Europe, North America and Asia successfully carried out a test of the championship's lightweight eKart, including three member of the Electric GT eKarting Drivers' Club. Billy Jack Smith (USA), Tom Turschwel (France) and Felix Yeung (Hong Kong) all completed 100km of testing.
"The power surge is incredible when you exit a corner, but it's very driveable," commented Felix Yeung. "I'm excited about my next runs, to see how much more power I can deliver."
March 1, 2018