As part of a restructuring plan, BMW Motorrad Motorsport has created two new roles, with Christian Gonschor appointed technical director and Uwe Geyer head of customer racing – both reporting to BMW Motorrad Motorsport director Marc Bongers (above).
In addition to the appointments, BMW Motorrad Motorsport has also established an independent test team. Other major changes include the expansion of the Development and Test departments in Munich and Berlin in Germany and capitalize on synergies between BMW Motorrad Motorsport and the production development of the BMW M 1000 RR. The team also aims to strengthen its customer racing program.
"With this new structure, we are optimizing the way we are set up for development and test work, for our works projects and customer racing," said Dr Markus Schramm, head of BMW Motorrad.
"This allows us to increase our capacities in Munich and our engine plant in Berlin, and thus to strengthen the development and test work for the FIM Superbike World Championship and the FIM Endurance World Championship, as well as for our customer racing program. The connection to production development, under the leadership of Christoph Lischka, has been intensified. I am confident that we are well positioned for the future with these and other reforms."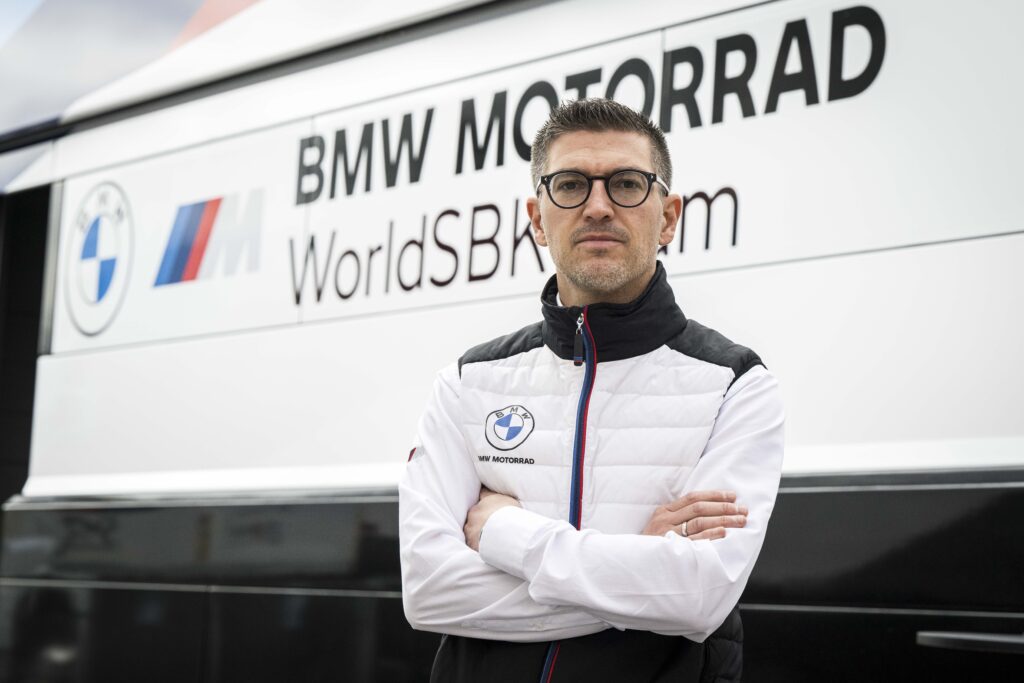 As technical director, Gonschor (above) will be responsible for optimizing the technical organization of development and test work. He will lead a range of new and specialist teams within the areas of chassis, engine, electronics and aerodynamics. Most of the teams are based in Munich and where workshops, test and development motorcycles, testbeds and wind tunnels support the development and testing of the BMW M 1000 RR and new racing components.
With BMW Motorrad Motorsport based on the same site as the production development of the BMW M 1000 RR in Munich, the test team is able to make use of synergies between departments. The new team is organized and run directly by BMW Motorrad Motorsport.
"One of the benefits is that the test team can focus fully on test work at the racetrack, regardless of any race outings," added Gonschor. "To achieve this, we are also putting together a separate pool of test riders. The focus here is on test work for our WorldSBK project. In the medium term, however, our entire motorsport department will also benefit in other areas from the creation of new motor racing components."
Customer Racing is also viewed as a vital part of BMW Motorrad's motorsport activities, with BMW riders from official and private teams achieving top positions within their respective championships.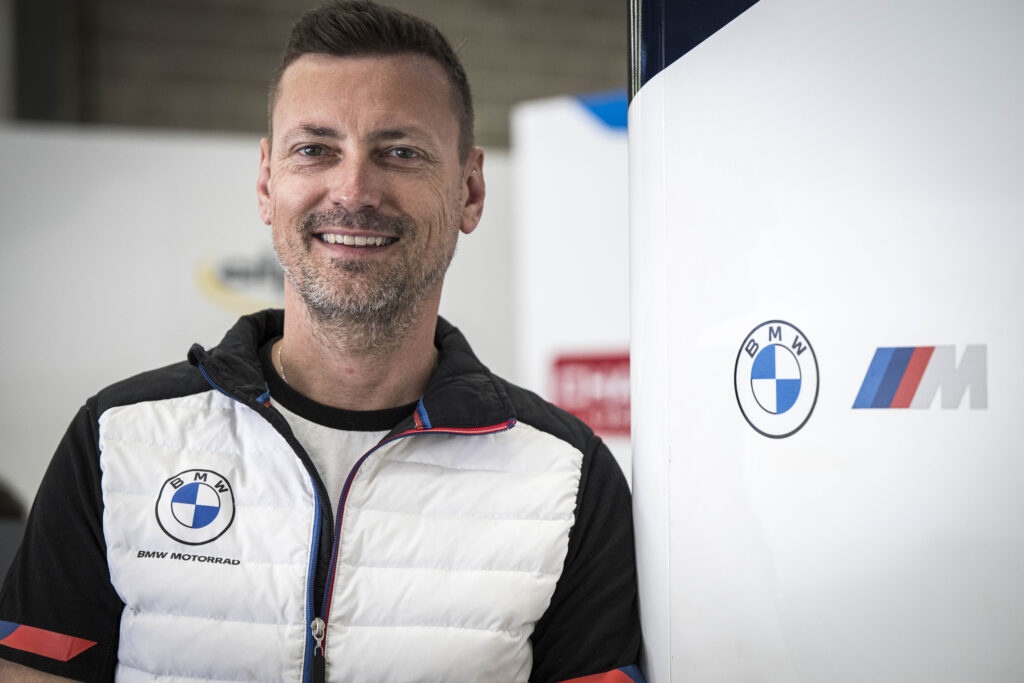 "Customer racing is fundamental to BMW Motorrad," commented Geyer (above). "We develop our projects for all our customers around the world. Not just those who ride on the streets, but also for those customers who want to compete with our products from the Supersport segment – whether professionally, semi-professionally, or as a hobby. The race package we offer is developed at the highest level of production-based motorsport, in the Superbike World Championship. We then use this race package in a version adapted to meet the customer's requirements in local Superbike series. This way, every customer benefits from the experience that our development team gains at the highest level, adapted to the respective regulations of the local series."