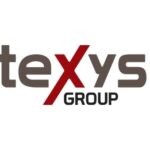 Website Texys Group Texys Group
Texys Group
Summary: surface preparation of parts for bonding of strain gauges, soldering, and calibration on sub-assembly components.
Our Company
Launched in 1999, TEXYS Group is a worldwide known supplier of sensing solutions for high-end markets for embedded electronics applications, such as motorsports (Indycar, NASCAR, IMSA, Formula 1, Moto GP, etc.), automotive OEMs R&D centers, aerospace, and railway industries. The portfolio of products and patented technologies include infrared temperature sensors, strain gauging, signal conditioning, inertial modules, and aero pressure sensors, all designed and manufactured for harsh environments.
Remote Mechanical Sensing, LLC (RMS) is part of TEXYS America, LLC (a subsidiary of TEXYS Group).  To sustain its current growth phase, TEXYS Group is seeking for RMS, a manufacturing technician based in its American facility (Indianapolis, IN).
Both training and personal development are a complete part of the onboarding process.
Your responsibilities
Assist the manager of RMS in his daily duties and in performing the completion of customer orders,
Prepare gauges and materials for sensors installation and calibration,
Maintain the work area and equipment in a clean and orderly fashion, keeping in mind all safety regulations,
Read and understand electronic schematics, as well as mechanical drawings, work orders, and production instructions,
Your qualifications
2-3 years of electronics soldering experience would be a plus,
Electronics and/or mechanical background would be appreciated, but not essential,
Your knowledge & abilities
Manual skills and talent are essential, with a high level of attention to detail.
A good hand-eye, coordination to handle small, intricate parts is essential,
Good interpersonal skills, with a team-oriented approach,
Your benefits
Paid Time Off (after 6 months),
Salary to be discussed based on experience, dedication, and seriousness,
Job Type: Full-time, 401K available,
**Remote Mechanical Sensing, LLC reserves the right to modify, interpret or apply this job description as appropriate in its business judgment. This job description does not mean that these are the only duties, including essential duties, to be performed by the employee occupying this position. Employees will be required to perform any other functions or duties assigned to them by management. This job description is not an employment contract, implied or otherwise. The employment relationship remains "at will."**
Your contact : Remi VULLIET (r.vulliet@texense.com and 317-507-4558)