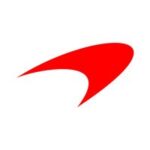 Website mclarenapplied McLaren Applied
Highly innovative technology and engineering organisation.
Job Title:                             Test Software Engineer
Function:                             Engineering
Reporting to:                     HW Test Engineering Team Lead
Date of preparation:      October 2021
 Background
The world around us is experiencing significant change, the greatest in generations.
At McLaren Applied, we're accelerating the response to that change. Our vision is that our people and technologies will pioneer a better future.  Our mission is to achieve breakthroughs in performance.
We're at the cutting edge of innovation in industries including automotive transportation and motorsport. We create solutions that drive efficiency and cost-effectiveness.
We want to help to reduce the carbon footprint and become more sustainable.  Our focus is on electrification and telemetry, control and analytics.
To deliver efficient lightweight electric powertrain and vehicle development; motorsport solutions that make series more sustainable and efficient; reliable connectivity solutions for transportation and insightful analytics and monitoring of transport fleets.
By applying our expertise, we deliver real benefits and pioneer a better future.
Function 
McLaren Applied is an innovative company that delivers market-leading products in automotive, motorsport and transport.  Our customers and partners value our ability to provide high-performance, highly reliable solutions quickly.  We recruit individuals who share our passion and discipline to maintain this performance.
Our team of software & hardware engineers is integral to this process.  We create hardware test systems for use in all stages of our products' development lifecycle – through design, development and production.
Purpose of the Role
As a Test Software Engineer you will help us develop high quality software solutions for our proprietary test systems.
As a member of the team, you will be involved in all aspects of our work, from initial written specification of test strategies to design and writing of test software and its integration with test and measurement hardware.
You will work within a requirements-based engineering process, with engineers of various disciplines from across the company, throughout each product's development and production cycles.
Working in a small team, which is responsible for many projects, you will work on various concurrent projects, and work to meet specified timescales.
This role suits an engineer who is excited about working in a wide range of software engineering and electronic engineering disciplines.
Knowledge, Skills, Qualifications and Experience
Essential 
-Have a first-class degree or upper 2nd in a related engineering subject, or equivalent commercial experience.
-Take ownership of engineering tasks, understand their full scope and work to resolve them in an efficient manner.
-Will have demonstrable experience in developing Python or other C-derived languages.
-Have a good knowledge of C/C++.
-Have a good understanding of analogue and digital electronics.
-Are able to debug and resolve problems at system and local level.
-Write high quality, maintainable code, and use version control tools, e.g. Git.
-Have very good spoken and written English.
Desirable
Experience in control of precision test and measurement instrumentation, and data acquisition hardware – using Ethernet, RS232, GPIB, etc
Experience in, and enthusiasm for, Agile working practices.
-Experience in, and enthusiasm for, statistics applied to engineering + data analysis (descriptive, predictive).                                                                                                               Our values
OWNERSHIP
OPENNESS
BRAVERY
INGENUITY
HUMILITY
All employees must ensure compliance with the Company Health and Safety Policy, and all relevant other statutory Health and Safety legislation.
This job description may not detail all duties allocated to the post holder, nor cover duties of a similar nature which are commensurate with the role, which may from time to time be reasonably required by the relevant manager.
McLaren Applied are committed to Diversity, Equality and Inclusion (DEI) and promote DEI in all we do.