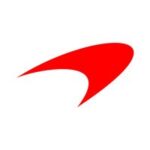 Website mclarenapplied McLaren Applied
Highly innovative technology and engineering organisation.
Background
The world around us is experiencing significant change, the greatest in generations.
At McLaren Applied, we're accelerating the response to that change. Our vision is that our people and technologies will pioneer a better future.  Our mission is to achieve breakthroughs in performance.
We're at the cutting edge of innovation in industries including automotive transportation and motorsport. We create solutions that drive efficiency and cost-effectiveness.
We want to help to reduce the carbon footprint and become more sustainable.  Our focus is on electrification and telemetry, control and analytics.
To deliver efficient lightweight electric powertrain and vehicle development; motorsport solutions that make series more sustainable and efficient; reliable connectivity solutions for transportation and insightful analytics and monitoring of transport fleets.
By applying our expertise, we deliver real benefits and pioneer a better future.
Purpose of the Role
Test Analysts at McLaren Applied work as part of a multi-functional team in delivering cutting-edge solutions to real-world problems. Within the team you will be supporting and often leading activities across key themes in test governance which include test plans, defects, observations, test specifications and test results.  You will perform system and integration testing on software-based systems but the scope of your testing and involvement may extend across other test levels.
The role suits candidates that are comfortable exploring new areas and pioneering new ways of solving problems.
If you're looking to drive the company forward in continuously improving and automating our test processes, McLaren Applied would like to speak with you.
Principal Accountabilities
Leading the team in ensuring the appropriate level of quality and innovation is applied, as required by the current stage of the product lifecycle
Working closely with our product owners to ensure requirements are defined sufficiently to be testable
Working closely with other engineers within the team to ensure everyone understands how to implement and test new requirements
Leading the team to ensure all requirements are suitably tested
Ensure the team continuously improves their quality and automation processes
Knowledge, Skills, Qualifications and Experience
Minimum:
Relevant commercial software testing experience
A solid understanding of testing tools, techniques and good practice (i.e. a practical perspective but also the theory that underpins it)
A good understanding of the value of test engagement throughout a product lifecycle and the different activities required at each stage
Experience with back-end testing (i.e. not limited to GUI testing)
Practical experience creating automated tests including the pros/ cons of automation
Strong written and verbal communication skills including giving and receiving constructive feedback (i.e. peers and stakeholders at all levels)
ISTQB Foundation or above (or comparable qualifications)
Desirable:
Experience working within Agile teams
Practical experience using virtual environments (I.e. AWS, Azure, Hyper-V, VMWare, etc.) as well as physical
Shell scripting (e.g. Bash on Linux or Windows PowerShell)
Experience with Behaviour Driven Development (BDD) and relevant tooling
Experience with Multiuser Performance Testing (I.e. using LoadRunner, JMeter, etc.)
Our values
OWNERSHIP
OPENNESS
BRAVERY
INGENUITY
HUMILITY
All employees must ensure compliance with the Company Health and Safety Policy, and all relevant other statutory Health and Safety legislation.
This job description may not detail all duties allocated to the post holder, nor cover duties of a similar nature which are commensurate with the role, which may from time to time be reasonably required by the relevant manager.
McLaren Applied are committed to Diversity, Equality and Inclusion (DEI) and promote DEI in all we do.