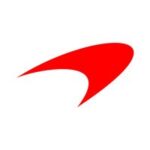 Website mclarenapplied McLaren Applied
Highly innovative technology and engineering organisation.
Senior Systems Engineer
Location: Woking, GB
Job Title:                       Senior Systems Engineer  
Function:                       Systems Engineering 
Reporting to:                Systems Engineering Lead 
Date of preparation:     04/03/2021  
Background 
McLaren Applied is a high-performance technology company which combines fresh thinking and innovation to solve crucial challenges and improve people's lives in industries as diverse as public transport, automotive and motorsport.
The Systems Engineers are responsible for the definition, implementation, integration and operations of all systems we deliver as a business.
They are involved in almost every project within McLaren Applied, across many markets. Most recently they have worked on autonomous vehicles, instrumented sports equipment, hybrid drive for motorsport, automotive control systems for multiple motorsport series and opportunities for track support.
As part of the team, you will have the opportunity and freedom to work directly with our customers, to design, architect, implement and test systems which are at the forefront of technological development.
Purpose of the Role 
Oversees and assists with the end-to-end Systems Engineering lifecycle across complex projects; from eliciting user/product needs, requirements capture/management, risk management, through to test & verification planning.
Architects solutions and curates the technology roadmap keeping the business at the forefront of industry trends. Provide technical authority and contributes to the planning and implementation of projects, bids and proposals, accountable to the Engineering Managers.
Adhering to Systems Engineering best practice in MA to continuously improve the practice and processes. Proactively leading knowledge dissemination by, for example, being a technology evangelist, mentoring, teaching, etc. Fosters links to other technical disciplines across MA e.g. analytics, design, etc.
Principal Accountabilities
Develops and delivers integrated complex systems. Conducts solution architecting and ensures deliverables are on target to meet long-term business goals.
Potentially working concurrently on several projects across the company.
Finds and utilises the right technologies, manages significant risk. Takes responsibility for technical/architectural decisions and processes.
Directs time ensuring optimal use of skills and experience in providing most value to the business.
Represents Systems Engineering within assigned team.
Assesses new products, clients and markets, alongside Chief Engineers/Product Managers.
Defines technology based critical success factors, provides high-level direction and significant input to proposals.
Leads research from a basic concept through to a feasibility proof.  Leads development into new technical areas, generating IP as appropriate.
Interprets internal/external business issues and recommends solutions/best practices.
Leads disruptive change to a positive outcome, using sound engineering principles; thinks outside of the box.
Adheres to safe working practices.
Plans and executes adoption of new techniques across the business and disseminates knowledge.
There is likely to be occasional travel and some out of hours working depending on project commitments. Track support roles will require significant travel.
Knowledge, Skills, Qualifications and Experience 
Essential 
First class degree or upper 2nd Engineering degree or other highly quantitative field (or equivalent experience).
A proven background in systems engineering roles in product development.
Delivering complex multidisciplinary systems with hardware, embedded software, application software and mechanical components.
A strong background in requirements capture and management processes.
A strong background in system design capture and conduct of failure analyses such as FMEA/FTA.
A strong background in risk management.
A strong background in testing & validation of complex hardware-software systems.
Strong verbal and written communication skills and excellent technical knowledge. Able to quickly build rapport with peers and stakeholders. Able to tactfully challenge without alienating, facilitation skills.
Strong analytical and numerical skills and attention to detail.
Experience with requirements management tools e.g. IBM DOORS, Siemens Polarion, Siemens TeamCentre etc.
Strong understanding of quality management such as standards, regulations and applicable policies and procedures such as information, change and configuration management.
Desirable 
Chartership with relevant professional body (IET, IMechE etc) highly desirable.
Experience with modelling languages UML/SysML.
Experience with modelling tools such as Enterprise Architect.
Motorsport or automotive experience would be advantageous.
Values and Behaviours 
You will be a key representative of McLaren Technology Group's Values and Behaviours.
Acts with integrity and seeks to do the right thing.
Drive and commitment to see activities through to completion.
Demonstrates good facilitation skills and a broad understanding of the operation and skills of the business. Constantly updates understanding of the business and the needs of the business.
Flexible and quick to adapt thinking & approach as is needed by the circumstances.
Passion for innovation and excellence.
Meets deadlines matching pace to the urgency of the situation.
Proactively seeks feedback to improve performance.
Understands the need for and is positive about change.
Fosters a dynamic environment and accelerates learning in others. Helps others to learn by sharing knowledge and experience and demonstrating skills as needed.
All employees must ensure compliance with the Company Health and Safety Policy, and all relevant other statutory Health and Safety legislation. 
This job description may not detail some less major duties allocated to the post holder, nor cover duties of a similar nature, commensurate with the role, which may from time to time be reasonably required by the relevant manager. 
We believe in diversity and equal opportunities. Our people are our core strength and as such we create an environment that is all encompassing and inclusive. 
Be proud. Be yourself!