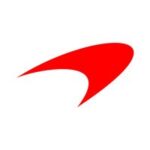 Website mclarenapplied McLaren Applied
Highly innovative technology and engineering organisation.
Background
As architects of meaningful change, we guide industries forward by developing world-class products and holistic, scalable solutions that harness our expertise in Telemetry, Control and Analytics, and Electrification.
We work with pioneers and visionaries who share our ambition to win. The output is high-performance design of products and processes across the Automotive, Motorsport, Transportation and Internet of Things industries.
You won't believe what we get to work on.
What you'll be doing
Reporting to the Supply Chain Delivery Lead, the Production Planner will be responsible for developing a production plan which delivers a high level of customer satisfaction and optimises cost. You will ensure the production plan satisfies customer demands and provide operations with a production plan consistent with capacity and the sales demand. You will also be responsible for determining the desired inventory levels for inhouse product and maintain a strong collaboration with Supply Chain, Operations, Sales and Customer Service.
A typical work week would include:
Developing a firm production schedule and communicate to stakeholders
Converting the sales demand into a daily production plan based on available capacity which provides delivery commitments.
Converting the master production schedule into a daily production sub assembly plan based on available capacity.
Overseeing the customer work order execution process and the monitoring of the customer sales order book.
Acting as support in the demand, supply, and capacity planning cycle
Deputising for the Senior Demand planner
Participating in production planning meetings
Maintaining the material master data quality and integrity within the production planning tools.
Updating the ERP system to reflect changes to the production schedule.
Involved in process and system development plus involvement in continuous improvement tasks.
Highlighting potential or actual material shortages to Purchasing to track and improve shortage dates.
Promptly addressing and resolving issues to minimise delays in production
Ensuring timely and full and accurate communication with all relevant departments on any factors which impact on delivery dates and commitments to customers.
Liaising with Stores to prioritise production kitting and shipping.
Maintaining close relationships with production to continuously improve the efficiency of the whole operation.
Attending the production operations stand-up meeting to report on planning activities.
Timely reporting of key performance metrics

We'd love to hear from you if you have experience in some of the following:
First class degree or upper 2nd Engineering degree or other highly quantitative field Operational experience in supply chain management is essential.
Good understanding of working in similar high technology environment.
Excellent verbal, written and presentation communication skills.
Good understanding or previous experience of ERP or similar.
IT skills, advanced excel capability and reporting skills are an advantage.
Have a high level of initiative and ability to work independently.
Excellent organisational skills.
Excellent attention to detail.
Excellent time management.
Ability to work well under pressure.
Decisiveness.
Demonstrate a high level of commitment to achieving objectives.
Multitasking.
Good interpersonal skills.
Thrives in a fast paced challenging environment.
Ability to fully contribute to the process of continuous improvements.
Ability to entrench a collaborative approach to problem solving.
Developed proficiency in a range of processes or procedures through job-related training and considerable on-the-job expertise.
Our values
OWNERSHIP
OPENNESS
BRAVERY
INGENUITY
HUMILITY
McLaren Applied are committed to Diversity, Equality and Inclusion (DEI) and promote DEI in all we do.