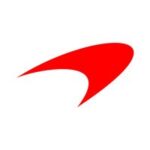 Website mclarenapplied McLaren Applied
Highly innovative technology and engineering organisation.
Background
The world around us is experiencing significant change, the greatest in generations.
At McLaren Applied, we're accelerating the response to that change.
Our vision is that our people and technologies will pioneer a better future.  Our mission is to achieve breakthroughs in performance.
We're at the cutting edge of innovation in industries including automotive transportation and motorsport. We create solutions that drive efficiency and cost-effectiveness.
We want to help to reduce the carbon footprint and become more sustainable.
Our focus is on electrification and telemetry, control and analytics.
To deliver efficient lightweight electric powertrain and vehicle development; motorsport solutions that make series more sustainable and efficient; reliable connectivity solutions for transportation and insightful analytics and monitoring of transport fleets.
By applying our expertise, we deliver real benefits and pioneer a better future.
Who are we looking for:
Our Finance team do more than just run the numbers.
They are central to understanding the story behind the numbers as well as challenge business decisions.
This drives our short term and long-term performance.
We're looking for someone who challenges the norm, takes ownership and makes brave decisions.
Someone who is looking to take the next step in their career and has the ambition to move into a leadership role in the business in the future.
Principal Accountabilities
Month end reporting including:
Expenses
Cashbook & bank reconciliations
Accounts receivables
Fixed assets & depreciation
Accruals & prepayments
Balance sheet reconciliations
Transactional processing including accurate and timely posting of journals
Managing relationships with third parties:
Upload invoices onto a third-party portal
Reconcile payments with our ledger
Monthly reconciliations and ageing reports
Prepare daily cash flow and assist in budgeting and forecasting
Perform cash flow analysis accurately and report to management
Assist in the preparation and review of monthly board packs for the business
Prepare financial reports efficiently
Gathering data and analysing trends within the business to assist business planning
Responding to finance team requests and ad-hoc project support as required
Continually drive process efficiencies within Finance
Assisting the Finance team with the external audit
Knowledge, Skills, Qualifications and Experience
Studying towards accountancy exams (Part Qualified)
Be comfortable working to multiple deadlines
Knowledge of Sage or similar accounting software
Experience of IFRS or FRS desirable
Have had strong experience with month end journals
Fast learner with a willingness to challenge process and drive improvements
Proven record of working in a team
Good oral and written communication skills
Excellent analytical and numerical abilities
Have strong attention to detail
Proactive with ability to multi-task over several responsibilities
Strong IT skills especially Microsoft Excel
Our values
OWNERSHIP
OPENNESS
BRAVERY
INGENUITY
HUMILITY
All employees must ensure compliance with the Company Health and Safety Policy, and all relevant other statutory Health and Safety legislation.
This job description may not detail all duties allocated to the post holder, nor cover duties of a similar nature which are commensurate with the role, which may from time to time be reasonably required by the relevant manager.
McLaren Applied are committed to Diversity, Equality and Inclusion (DEI) and promote DEI in all we do. McLaren Applied are also members of the UK Government Disability Confident Scheme