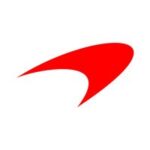 Website mclarenapplied McLaren Applied
Highly innovative technology and engineering organisation.
Job Title:                             Motorsports Accounts Manager
Function:                             Motorsports
Reporting to:                     Head of Motorsports Accounts
Date of preparation:        December 2021
Background
The world around us is experiencing significant change, the greatest in generations.
At McLaren Applied, we're accelerating the response to that change. Our vision is that our people and technologies will pioneer a better future.  Our mission is to achieve breakthroughs in performance.
We're at the cutting edge of innovation in industries including automotive transportation and motorsport. We create solutions that drive efficiency and cost-effectiveness.
We want to help to reduce the carbon footprint and become more sustainable.  Our focus is on electrification and telemetry, control and analytics.
To deliver efficient lightweight electric powertrain and vehicle development; motorsport solutions that make series more sustainable and efficient; reliable connectivity solutions for transportation and insightful analytics and monitoring of transport fleets.
By applying our expertise, we deliver real benefits and pioneer a better future.
Purpose of the Role
Manage a portfolio of technically complex product and solution activities with a high degree of customer and supplier engagement.  The post holder will ensure that programmes and activities within McLaren Applied in conjunction with Partners and Distributors are delivered on time, to budget and to the required quality standard on behalf of the organisation
Role Dimensions 
The post holder will work in close collaboration with our motorsport customers as well as our Product Managers, Business units, Engineering Teams, and the wider functional organisation to deliver against product roadmaps and external customer funded deadlines.
The ability to drive a wider team of Engineering Managers, Product Managers and Technical Delivery Managers in effective governance to control risk and deliver complex programmes successfully is vital. This Account Manager will need to report Programme/Project status, risks, and issues to customers, and importantly will also be instrumental in unblocking barriers to allow delivery teams to deliver set scope.
The role requires a good understanding of technology engineering practices covering our 3 platform areas: Control, Analytics & Telemetry, Virtual Product Design and Electrification. A technical understanding of electronic systems, digital products, software development, service management and engineering best practice is desired. This includes full product lifecycle management from concept creation to delivery, support and end of life. A good working knowledge of other business functions is required to enable the role holder to correctly identify the best delivery strategy and orchestrate the required tasks for a successful outcome.
A good commercial understanding to correctly position customer engagement and manage activities across potential partnerships and distributors optimising business and customer benefits is necessary. This Account Manager will have an alignment to one or more portfolios of related products and solutions and will need to co-ordinate activities across portfolio/product lines depending on the shape of a particular programme of work.
Hybrid Working Policy – Hybrid working is defined as a working arrangement where employees perform their duties both in the workplace and remotely, such as from home.
Whilst working remotely, employees maintain the same contractual obligations, such as core working hours.
Principal Accountabilities
·         Work with Business Managers, Product Managers (liaising with Engineering and Operations) to make sure Programmes and Projects are scoped to meet customer and bid requirements
·         Lead the initiation and establishment of teams to ensure scope, goals, methodologies, deliverables, and business case have been appropriately defined for the start-up of programmes, projects and roadmap activities.
·         Manage customer deliverables to scope and in line with the plan with responsibility for the aggregated budget and margin together with business case realisation.
·         Develop and maintain high level development release plans supporting Product Managers in the creation and delivery of achievable product roadmaps
·         Manage and motivate delivery teams within the project, providing leadership, giving both commercial and process guidance to teams to ensure successful delivery.
·         Manage and communicate customer requirements, resolve issues, and make decisions in line with business plans.
·         Facilitate governance & lead customer management for the portfolio of work – ensure regular reviews of progress, facilitate exception handling and problem resolution. Resolve cross functional issues where possible without the need for escalation and escalating where necessary more strategic issues together with impact analysis and recommended solutions to facilitate rapid decision making. Ensure consistency and quality of project reporting and project portfolio risk management for stakeholders and business units
·         Ensure appropriate frameworks, standards compliance and best practices are followed
·         Active management of risks, issues and opportunities including management of change from a defined commercial/technical baseline
·         Understand the technical deliverables sufficiently to engage in discussions covering customer requirements, prioritisation, issue identification and scope of projects.
·         Work with resource owners to resolve potential resource and capability gaps.
Knowledge, Skills, Qualifications and Experience
·         Engineering degree qualification or equivalent combination of education and work experience in engineering, computer science or software development.
·         A combination of strong commercial and engineering acumen with relevant experience.
·         Demonstrable experience in Accounts management within a technical environment.
·         Excellent stakeholder and people management, interpersonal and communications skills.
·         Strong record of accomplishment of delivering a project portfolio of mixed discipline engineering solutions through the development lifecycle
·         Proven ability to communicate status of progress, risks and opportunities appropriately to executive management
·         A good knowledge and application of methods, tools and applications in a high-tech Engineering business. Experience in a regulated development environment such as medical instrumentation a distinct advantage.
·         Ability to thrive in an environment of constant change and adapt decisions and priorities accordingly.
·         Proven ability to work both across and vertically in medium size organisations.
·         A strong negotiator and influencer both internally and externally.
·         Balanced skills to see and understand the big picture while managing the important details as required.
·         Strong decision making and analytical/problem solving skills
Our values
OWNERSHIP
OPENNESS
BRAVERY
INGENUITY
HUMILITY
All employees must ensure compliance with the Company Health and Safety Policy, and all relevant other statutory Health and Safety legislation.
This job description may not detail all duties allocated to the post holder, nor cover duties of a similar nature which are commensurate with the role, which may from time to time be reasonably required by the relevant manager.
McLaren Applied are committed to Diversity, Equality and Inclusion (DEI) and promote DEI in all we do.