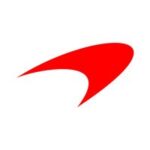 Website mclarenapplied McLaren Applied
Highly innovative technology and engineering organisation.
Job Title:                              Engineering Manager, Inverter & Control Platforms
Function:                             Engineering
Reporting to:                      Engineering Director
Date of preparation:        April 2021
Background
McLaren Applied is a high-performance technology company which combines fresh thinking and innovation to solve crucial challenges and improve people's lives in industries as diverse as public transport, Internet of Things, automotive and motorsport.
Our automotive inverters are a powerful example of our journey from racetrack to road.  The MPU-200 builds on our many years of experience in developing inverters using advanced materials to achieve low-weight, high-efficiency and race-winning power in Formula 1 and Formula E.
The inverter sits at the heart of the electrified powertrain, acting as the control junction between the battery and the motor, transforming DC (Direct Current) voltage from the battery into an AC (Alternating Current) supply for the electric motor, for which the inverter also fulfils all the necessary safety functions.
The MPU-200 inverter uses silicon carbide (SiC) technology which enables a significant increase in switching frequency, therefore allowing the use of faster, more efficient and lightweight motors. Optimised switching methodology increases efficiency and further reduces mass, giving greater range and improving vehicle performance.
Purpose of the Role
The Engineering Manager leads a multi-disciplinary team of engineers developing McLaren Applied's automotive control units including the MPU-200 inverter.  The Engineering Manager is accountable for delivering the product roadmap for our automotive inverter family and domain controllers.  The Engineering Manager has the freedom to negotiate roadmaps and delivery commitments and organises how the Engineering team develops and delivers new products.  The Engineering Manager is accountable for hiring, managing, leading and developing the engineers within the team.  The primary relationships that the Engineering Manager has (apart from the team members) are with the Product Manager, with commercial staff, plus direct contact with some of our customers.  The Engineering Manager reports to our Engineering Director and is a member of the Applied Engineering Leadership Team.
Principal Accountabilities
Managing, developing and leading a team of engineers.
Delivering the product roadmap.  You will be accountable for making and meeting delivery commitments and empowered to organise the team and projects to deliver effectively.
Working with customers to get insight into product performance and understanding how products could be improved.
Supporting the Product Manager for your products and enabling the engineering team to influence the product roadmap.
Supporting commercial team members, including advising and supporting bid work.
Planning and executing strategies to improve product development performance.
Promote best practice and process to ensure quality and safe operation of products.
Knowledge, Skills, Qualifications and Experience
We're looking for the right combination of relevant automotive product development and leadership experience, the ability to engage and lead a high-performing team, the capability to own and improve our products and to shape and define how new product development gets done.  Someone who will create successful relationships within the company and do a great job of representing our brand to our customers.
Batchelor's degree in engineering or related discipline, or equivalent practical experience.
Experience leading an automotive product development team with good knowledge of the relevant automotive standards and legislation.
Functional safety experience with ISO26262.
Desirable
Development experience with automotive OEM or Tier 1 supplier either as a hardware, mechanical or software engineer working on an automotive electronic control unit.
Values and Behaviours
You will be a key representative of McLaren Technology Group's Values and Behaviours, the framework of which can be found here.
All employees must ensure compliance with the Company Health and Safety Policy, and all relevant other statutory Health and Safety legislation.
This job description may not detail all duties allocated to the post holder, nor cover duties of a similar nature which are commensurate with the role, which may from time to time be reasonably required by the relevant manager.
We believe in diversity and equal opportunities. Our people are our core strength and as such we create an environment that is all encompassing and inclusive.
Be proud. Be yourself!