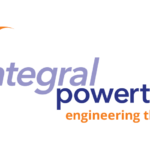 Website https://twitter.com/integralpowert Integral Powertrain ltd.
Electric Motor Design and Development consultancy
FPGA Design Engineer
Milton Keynes
Permanent
Here at Integral e-Drive we are developing next generation technologies as part of the move towards a more sustainable way of powering vehicles.
Working with prestigious manufacturers and Tier 1 suppliers, our engineers create innovative, complex powertrain engineering solutions used for a wide range of applications in passenger and off highway vehicles and motorsport.
As an FPGA Design Engineer you will have strong knowledge of design, development and verification of modules and complete systems in FPGAs, working from first principles with a strong understanding of the fundamentals of electronic components.
You will join a small, agile team of skilled engineers working at a high technical level and have the opportunity to work on a broad range of truly innovative high-profile technologies such as passenger car hybrid control applications encompassing design and development (concept to production).
Key Responsibilities;
Specification and development of component interfaces internal and external to the FPGA.
Design and verification of RTL modules interfacing to real world signals and auto generated Simulink code.
Develop automated regression testing of individual modules and full systems including models of external components.
Participating / contributing to circuit design reviews of electronics projects containing FPGAs.
Managing / coordinating engineering changes in Jira and HG source control.
Debugging complex systems where FPGAs interact with a multitude of analogue and digital components.
Required skills/experience;
The successful FPGA Design Engineer will ideally be degree qualified in Electronics Engineering.
You will have experience with Xilinx FPGAs and a proven track record of successfully bringing products to market.
You will have knowledge of standard busses like SPI, UART and interfacing to external components like Flash memory and ADCs.
You may have experience using Xilinx Vivado for synthesis and simulation using VHDL as a language to implement RTL modules and test benches.
You may have some experience in using PCB CAD software (preferably Altium) to perform design reviews in both schematic and layout. Knowledge in Verilog or Modelsim is also beneficial, as are skills in TCL, embedded C and Python.
As an employee of Integral Powertrain, you will receive ongoing personal development, outstanding training opportunities and an excellent benefits package including a Contributory Pension Scheme, Life assurance and Private medical insurance.