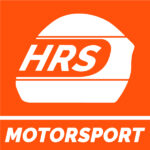 Website Human Resources Sevices Motorsport
The staff recruiting company for Motorsport
TECHNICAL PURCHASER M/W – MOTORSPORT
Would you like to work at top level of Motorsport ? With passion, commitment, engagement and dedication to innovation ?
Consider this research for the Technical department in FRANCE.
We are looking for a Technical Project Purchaser M/W.
Reporting to the Purchasing Manager, you will be in charge of top level project for motorsport purchasing activities.
Your mission :
– Participate to define procedures and methods for subcontracting activities.
– Source, prospect, meet suppliers and assess their ability to meet the technical needs,
– Launch calls for tenders, analyse supplier offers by ensuring their ability to meet technical, quality and deadline requests.
– Negotiate purchasing conditions, set up supplier contracts when necessary in collaboration with the legal department
– Follow supplier orders, manage suppliers non-conformances and take all appropriate measures to ensure compliance with project planning and objectives.
– Participate in purchasing budget reporting follow up.
You will be involved in the development of Technology department activities by following the suppliers database, suggest areas for improvement, look for new suppliers offering innovative and competitive production processes.
Your Skills :
Graduated from an engineering school or Master's Degree in Engineering, ideally complete with a business management diploma, you justify a successful professional experience of at least 5 years in purchasing activity and at least 3 years in motorsport purchasing project activity.
Fluent in English and French, good knowledge of technical processes used in motorsport (composite, machining, welding, 3D printing, …), ability to understand technical specifications coming from design department (including 2D drawings, plybooks, …)
Excellent knowledge of pack office and used to management software (ERP).
A real sense of negotiation and teamwork, interpersonal skills, are the assets that will allow you to succeed in your missions.
Location : FRANCE