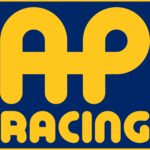 AP Racing
Motorsport Customer Support Engineer – UK
A fantastic opportunity to join our Motorsport team as a Support Engineer. This is a technical and commercial customer facing position, where you will work with some of the world's most prestigious motorsport customers.
As part of our team you will play a pivotal role in providing market leading motorsport products and services to our global customer base. This is a fundamentally key role to managing and enhancing the relationship between AP Racing and our customers.
If you have a passion for motorsport, engineering and a customer centric attitude then we would love to hear from you.  AP Racing is the most successful brake and clutch supplier to the global motorsport market and we require only the best individuals to join our team.
Key Responsibilities:-
– Provide technical product application support to top racing teams/customers.
– Support customers with specific on event vehicle technical operation and maintenance procedures.
– Liaise with internal Engineering and Development teams, providing customer feedback on technical issues and concerns.
– Utilise technical data (telemetry data, engineering drawings, car dynamic data, etc.) to problem solve for customers.
– Provide applications engineering support to develop existing products and expand market applications
– Use knowledge of market conditions to help develop and launch new products
– Maintain and improve customer relations by providing professional support in both technical and non-technical areas
– Forecast and manage product supply needs/inventory for customers
– Facilitate and support the sales process with existing and new customers
– Understanding of cost/margin calculations to support and prepare customer quotations.
– Race/Test support and customer visits
Competencies and Experience:-
– Two or more years of experience in the professional racing industry; either as an engineer, or part of a race team, or in a customer support role.
– Computer literate – Microsoft Office suite.
– Ability to demonstrate a calm way of thinking when under pressure.
– You must be a team player.
– Well presented, with professional mannerisms befitting of a role at AP Racing.
– Adaptable, quick thinking, decisive, showing strong initiative and self-determination.
– Strong planning, good follows up skills, meticulous in detail.
– Demonstrates a methodical approach.
– Confident with good interpersonal & communication (verbal & written) skills.
– Experience of independent travel and a willingness to travel abroad as requested.
To be considered for an exciting role, please contact HR@apracing.co.uk with CV and Salary details.
Strictly no agencies please
https://apracing.com/vacancy-documents/833/download?in_browser