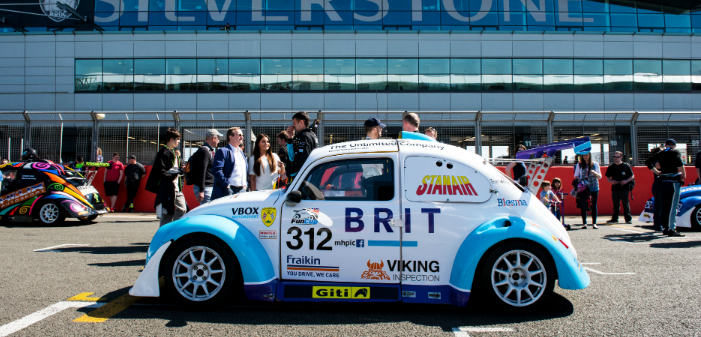 Team BRIT (British Racing Injured Troops), a branch of the charity KartForce, itself a charity set up to inspire people with disabilities, PTSD and mental health issues by demonstrating what can be achieved through motorsport, has detailed its latest hand control technology.
The charity aims to show injured military personnel and disabled people that they can compete at the highest level of motorsport, and equip them with a wide range of personal and professional skills through understanding the business of motorsport.
For disabled drivers, Team BRIT has joined with Slovenian company MME Motorsport, to develop what the pairing are referring to as 'the World's most advanced vehicle hand controls'.
The hand controls are currently used by Team BRIT, which aims to be the first all-disabled team to compete in the Le Mans endurance race, are now internationally available to drivers, manufacturers and race teams.
Team BRIT and MME state that the system uses technology never seen in the industry to date, and set the standards for disability racing. Built around an electronic throttle, electronic clutch and electronic gear changing, the system also introduces an electronic braking functionality.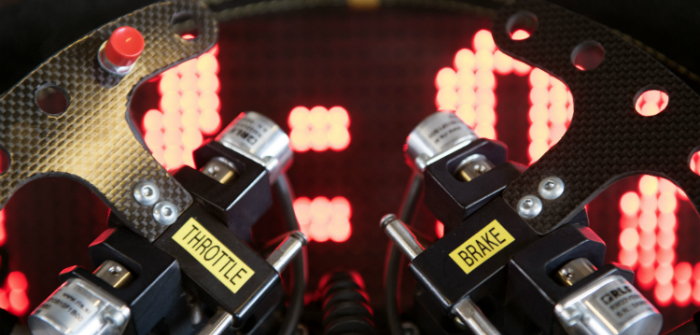 The module also allows for much more complex inputs, such as simultaneous control. The system is able to take inputs such as holding full throttle while shifting, or holding full throttle and applying a little braking mid-corner. The system can also be 'transparently integrated' into an existing race car architecture; meaning drivers can still use the existing components as usual. For example, you can still brake and press throttle with foot. Whichever component is pressed more, takes a priority. This opens up the possibility of disabled drivers seamlessly integrating with existing driver combinations for endurance races, as well as allowing converted cars to be returned to their original configuration before sale.
The collaboration between MME and Team BRIT came about, when Team BRIT founder Dave Player and mechanic Al Locke had been searching to find a technician who could bring their ideas for the advanced system to life and found Marko Mlakar, a specialist technician from Slovenia who had pioneered an H-box shifter kit and was keen to take the project on. Just four months after the initial email, Mlakar had taken the team's specification and contributed towards developing the system that will work on any race car with a sequential gear box.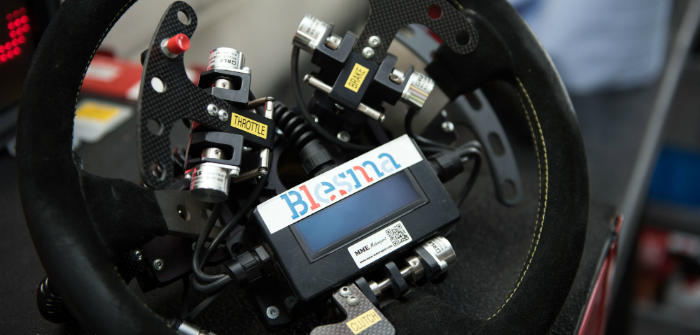 The controls have now been rigorously tested and were successfully used by the team during 'the longest race in the world' when they competed in the 25 hour Fun Cup race at Circuit de Spa Francorchamps in July. The team's disabled drivers have also regularly used the controls throughout the Fun Cup championship which started in April this year.
Mlakar has been involved in Motorsport for the last 20 years, specializing in motorsport electronics and paddle shifting. He successfully developed a unique paddle shifting system for an H-pattern gearbox for his own racing car then began his own business, MME Motorsport, which operates successfully all over the world.
"The first time I talked to Dave I sensed the real passion behind his work and his team and it was only natural for me to join them – the hand controls became one of my favorite projects and it took us more than 500 hours to finish the prototype," explains Mlakar. "Something that looked simple at the beginning, turned out to be far more challenging. After hours of hard work, we now have controls that have been designed with the ultimate goal of achieving faster lap times and allowing disabled people to compete on a completely level playing field with able bodied drivers."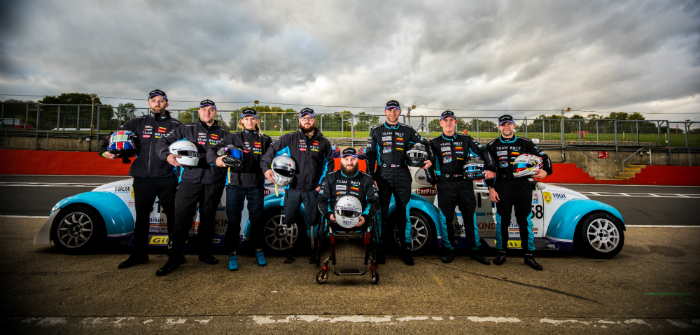 Player has presented the hand controls to the Federation Internationale de L'automobile (FIA) and is now an expert on their international disability working group. The FIA hopes to introduce this technology to motorsport bodies across the world.
The controls are now available to purchase from MME Motorsport.
Submitted by Team BRIT & MME Motorsport