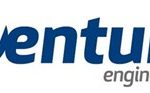 Website venture_eng Venture Engineering
Motorsport engineering
Venture Engineering are looking for a suitably qualified fabricator/welder to assist with the production of a variety of components within Motorsport and Engineering.
Key Tasks: Ensure accurate fabrication of all components to engineering drawings. Ensuring the highest quality is met at all times. Maintain a clean and orderly workplace. Excellent time management.
Key Skills: Experience in motorsport fabrication preferred but not essential, strong in TIG. Experience in welding a variety of materials including Aluminium, 4130 steel, 15CDV6 and Stainless steel. Must be capable of reading and interpreting engineering drawings, as well as working freehand as required. Knowledge of punches, hand tools and sheet metal work a must. Machining experience is an advantage but not essential.