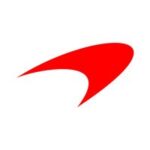 Website mclarenapplied McLaren Applied
Highly innovative technology and engineering organisation.
Background
The world around us is experiencing significant change, the greatest in generations.
At McLaren Applied, we're accelerating the response to that change. Our vision is that our people and technologies will pioneer a better future.  Our mission is to achieve breakthroughs in performance.
We're at the cutting edge of innovation in industries including automotive transportation and motorsport. We create solutions that drive efficiency and cost-effectiveness.
We want to help to reduce the carbon footprint and become more sustainable.  Our focus is on electrification and telemetry, control and analytics.
To deliver efficient lightweight electric powertrain and vehicle development; motorsport solutions that make series more sustainable and efficient; reliable connectivity solutions for transportation and insightful analytics and monitoring of transport fleets.
By applying our expertise, we deliver real benefits and pioneer a better future.
Purpose of the Role
Creating the software that runs on the racing cars in Formula 1, INDYCAR and NASCAR, the Embedded Software Engineer will work on a variety of McLaren's technology stacks, delivering world class solutions that are run in the glare of the world's media spotlight.
McLaren Applied develops a variety of electronics, including world leading ECUs, that control the world's most famous racing cars. The Embedded Software team create and develop the low-level software which combined with our model-based application code breathes life into these electronics.
Working within Control Applications Group you will be responsible for developing solutions to deliver into specific systems and products. Day to day activities follow Agile development methodology. You will collaborate with teams across the department including Hardware, Application Development, Electronic Production, Track Support and Analytics to develop and maintain our low-level embedded software.
Role Dimensions:
Occasional travel maybe required to provide track and factory support to customers along with out of office hours working depending on the business commitments.
Principal Accountabilities:
o   Development of solutions across the full product lifecycle, in line with business imperatives.
o   Develop and demonstrate new technology within commercial and market realities.
o   Deliver solutions, following engineering processes for the benefit of the business.
o   Development of software that supports the Electronic Production team in the verification of units.
o   Maintenance and customer support of in-field products.
Knowledge, Skills, Qualifications and Experience:
Essential
·         First class or upper-second class degree in Computer Science, Software Engineering, Electronics, Mathematics, Physics, or other highly quantitative field (or equivalent experience)
·         C or C++ programming language in an embedded environment
·         Experience of developing software targeted at microprocessors and microcontrollers.
·         Experience working with RTOS software development. e.g. Integrity, FreeRTOS, RTEMS, VxWorks, Linux embedded (kernel development and debugging, Yocto, Buildroot, low level drivers)
·         Knowledge of communication interfaces; CAN, Ethernet, FlexRay, PCI, SPI, I2C, UART, USB
·         Experience of full lifecycle software development using agile and V-model methodologies
·         Ability to solve challenges using engineering first principles where required.
·         Ability to present in internal design reviews.
Desirable
·                     Experience of working in an automotive or motorsport environment
·                     Scripting and build script languages e.g. Python, Perl, ANT
·                     Application development in desktop environment Windows, Linux.
·                     Electronic hardware design, reading schematics, device datasheets
·                     Ability to present in external design reviews
·                     Adept at researching, understanding and implementing technical solution methods
when beyond current skill set.
·                     Development using model driven tools, such as MATLAB Simulink
·                     FPGA development
Values and Behaviours:
·         Good communicator with the ability to capture information quickly and accurately.
·         Self-motivated and well organised and be able to work on tasks independently.
·         Passion for innovation and excellence to remain in touch with new technologies and
industry trends.
·         Drive and commitment to see activities through to completion.
·         Meets deadlines matching pace to the urgency of the situation.
Our Values
OWNERSHIP
OPENNESS
BRAVERY
INGENUITY
HUMILITY
McLaren Applied are committed to Diversity, Equality and Inclusion (DEI) and promote DEI in all we do.