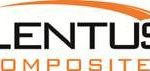 Website Lentus Composites
Lentus Composites manufacture high quality precision composite components and operate across a wide range of industry sectors including automotive, aerospace and motorsport. As a leading composite manufacturer we are actively seeking a number of experienced laminators to join an existing team.
For the right candidate this is an exciting opportunity to become part of a well-rounded team, that has a keen focus on developing employees skills sets.
If you have experience in producing extremely high quality and complex components to demanding time constraints and are used to working from engineering drawings then we are keen to hear from you.