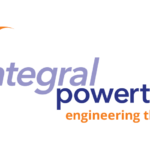 Website https://twitter.com/integralpowert Integral Powertrain ltd.
Electric Motor Design and Development consultancy
Principal Engineer – Electric Machines / Electro Analysis
Milton Keynes
Permanent
Here at Integral Powertrain we are developing next generation E-Drive technologies as part of the move towards a more sustainable way of powering vehicles.  Our ethos is to combine innovation with engineering excellence and deliver world class products and services.
We have seen significant growth in our business, more than doubling in size following the delivery of a plethora of high profile products to our prestigious customers. Our growth is set to continue for the foreseeable future along with our growing reputation of developing market leading technology.
We are seeking a Principal Engineer to lead Electrical Machinery design and development projects from concept to delivery.
Integral e-Drive offer candidates the opportunity to join a team of positive engineers who embrace the challenge of designing amazing products at the forefront of hybrid and electric motor system technology. As an employee of Integral Powertrain, you will receive ongoing personal development, training opportunities and an excellent benefits package including a Contributory Pension Scheme, Life assurance and Private medical insurance.
The Role
Lead Electrical Machinery engineering projects with the aim of defining, developing and delivering Electric Machines which meet the functional, quality, operational and cost requirements of our customers.
Act as the main interface between the Electrical Machinery R&D team and design, test and development teams – allocating resources to each task and maintaining a high level of communication throughout each project stage.
Assess project scope and specification from the client's requirements and provide technical input to agree the design parameters, assist in creating prospective customers proposals. Assess project requirements in accordance with the agreed timescales and specifications with clients and managers.
Improve the speed/efficiency of the design to test cycle.
Investigate unexpected problems and identify and implement practical solutions. Identify common/recurring problems and assist in finding solutions to unique issues.
Assist in the development and implementation of test procedures, interpret and analyse results and data, support the development of quality and validation processes.
Create reports, documentation and present the data to relevant parties.
About You
You will ideally hold a Degree / Masters in an engineering related subject with exceptional knowledge of electrical machinery including E-Motors.
You will have a proven track record in project delivery within a systems engineering environment, preferably with Electric Motor / Inverter test and development experience. You will be a confident project leader, able to allocate resources and coordinate engineers involved at different stages of the development cycle from concept to delivery and provide technical guidance on electrical machinery.
You will have in depth knowledge of Motor-CAD / Lab, Mathworks Software packages and ideally experience with ETAS INCA or similar.
You may previously have held a role as a Senior Engineer, Principal Engineer, Electric Machinery Specialist or Mechanical/Machinery Development Engineer.