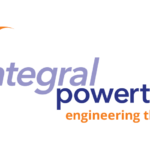 Website https://twitter.com/integralpowert Integral Powertrain ltd.
Electric Motor Design and Development consultancy
Chief Electronics Engineer
Milton Keynes
Permanent
Here at Integral Powertrain we are developing next generation E-Drive technologies as part of the move towards a more sustainable way of powering vehicles. Our ethos is to combine innovation with engineering excellence and deliver world class products and services.
We have seen significant growth in our business, more than doubling in size following the delivery of a plethora of high profile products to our prestigious customers. Our growth is set to continue for the foreseeable future along with our growing reputation of developing market leading technology.
We are now seeking a Principal / Chief Electronics Engineer looking to make a significant contribution to the development of the next generation of E-Drive systems. Someone who thrives on finding solutions to highly complex challenges, never afraid to try out new ideas in search of innovation and takes ownership in delivering outstanding products.
You will join a small, agile team of skilled engineers working at a high technical level and have the opportunity to work on a broad range of truly innovative high-profile technologies such as passenger car hybrid control applications encompassing design and development (concept to production).
Integral e-Drive offer candidates the opportunity to join a team of positive engineers who embrace the challenge of designing amazing products at the forefront of hybrid and electric motor system technology. As an employee of Integral Powertrain, you will receive ongoing personal development, outstanding training opportunities and an excellent benefits package including a Contributory Pension Scheme, Life assurance and Private medical insurance.
The Role
As Principal / Chief Electronics Engineer you will take a technical leadership role in all stages of the development lifecycle, from initial concept generation through to final delivery and support.
You will take ownership over understanding client requirements and drivers and foresee technical challenges.
Lead the definition of technical solutions, systems architectures and design solutions for product or system developments
Work with multidisciplinary teams to deliver robust system solutions and products ready for manufacture
Managing internal and external resources to meet the design, build, test and manufacturing criteria
About You
You will ideally be MEng, MSc or PhD qualified in a relevant engineering subject, with exceptional knowledge of power electronics and electrical drives.
You will have significant experience in an electronic engineering role with a proven track record of design leadership and technical authority including direct experience in developing power electronics-based products such as inverters / converters preferably for automotive applications.
You will have strong knowledge of electric drive technology such as power electronics, motors & control systems, ideally with experience of working with electric drives over voltage range 12V – 600V