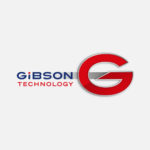 Gibson Technology
Gibson Technology Ltd is an established world leader in the design, development & manufacture of high performance racing powertrains.
It is currently looking to fill the position of: Electrical Harnessing & Systems Engineer (Reference: HR-2018-E2)
Role:
The successful candidate will organize & develop the Electrical Department & with the assistance of other members of staff, become responsible for the design, build, testing, servicing & repair of a range of electrical harnesses & sensors for both Motorsport & high performance Automotive applications. Additionally, you will manage & monitor the quality of our internally produced parts & assemblies plus those sourced from our approved sub-contract suppliers.

Key Responsibilities
Supervision & development of the Electrical Department.
Department workflow management in partnership with the other departmental staff members.
Quality control and liaison with electrical component sub-contract suppliers.
Build, test, service & repair of our LMP engine harness & sensors in support of our Engine Build Department.
Electrical fault investigation of components returned from the track or from in-house testing, and the revue of logged engine data plus subsequent report documentation with recommendations for future work/rectification.
Wiring harness design to Raychem DR25 standards using Microsoft Visio.
Facilitate continuous improvement & learning within the department.
Electrical department stock control.
Maintenance of all department electrical drawings files.
Occasional factory electrical maintenance & repairs.
Skill Set Required:
Excellent electrical aptitude with a good understanding of military specification wiring & experience & skills in the build of electrical harnesses using the Raychem System 25.
HND Electrical and Electronic Engineering or equivalent.
Time served in an automotive electrical apprenticeship or experience working in a similar role / environment.
Strong knowledge & skill set with Raychem DR25 sealed system, contra-helically wound harnesses.
Computer literacy & proficiency with standard MS Office tools (Microsoft Word, Excel, & Visio etc) is essential for this role.
Knowledge and experience of CAN, FlexRay and Ethernet systems would be a distinct advantage.
Motorsport experience would be advantageous but is not essential.
High levels of motivation.
Ability to interface with design, development, manufacturing and assembly departments.
Experience of working to tight deadlines in a demanding environment and use of investigative techniques to identify and solve problems.
Desire to learn new technologies & a flexible approach in terms of working hours.
Good written & verbal communication skills.
Salary & Benefits:
Salary dependent upon experience.
25 days holiday plus statutory holidays;
Subsidised team / work wear;
Modern & pleasant working environment.
Company pension scheme;
Private medical insurance (after 6 months service)
This is an excellent opportunity for someone who is highly motivated and can adopt a flexible approach to problem solving within a team environment.
The successful candidate will be based in our prestigious engineering facility at Repton in Derbyshire UK.
To apply, please quote ref HR-2018-E2 and send your CV & a covering letter to:
The HR Department
Gibson Technology Ltd
Main Street, Repton.
Derbyshire.
DE65 6NZ