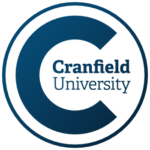 Cranfield University
School of Aerospace, Transport & Manufacturing
Transport Systems Theme
Lecturer: £42,501 to £47,375 per annum (with additional performance-related pay up to £59,219)
Senior Lecturer: £52,162 to £58,139 per annum (with additional performance-related pay up to £72,673)
The Centre for Advanced Vehicle Engineering (AVEC) delivers research across a number of specialist areas associated with vehicle engineering to a wide range of industrial sectors from automotive manufacturers to space vehicle research teams, but always with a strong focus on improving vehicle performance and/or reducing the environmental impact and energy consumption of a vehicle's manufacture and use. Our work on battery management system modelling is world-leading and we have a significant expertise in wheel tyre and brake systems, hybrid powertrain optimisation as well as advanced vehicle control and chassis dynamics. The Centre currently has a research portfolio of circa £4.5M delivered by the team and this number has  increased year on year for the last decade. A number of our  alumni are now in senior positions across motorsport, including  F1, WRC and Formula E teams and in the automotive sector  world-wide. We have active relationships with Nissan, who are located on the University's technologypark, and Jaguar Land Rover, and have ongoing relationships with Scuderia Ferrari, Renault Sport Racing, Red Bull Technology, Williams Grand Prix Engineering, McLaren, Mercedes-Benz Grand Prix, Delta Motorsport, Prodrive and M-Sport.
We are now seeking to appoint a Lecturer or Senior Lecturer in Automotive and Motorsport Structural Analysis and Optimisation to head up our work on vehicle structure optimisation across a wide range of ground vehicle applications and teach vehicle structural design, analysis and optimisation across the motorsport and automotive domains. You will develop and lead research in the broad area of vehicle light-weighting and advanced materials technologies that is sponsored primarily by the Centre's partners with immediate and mid-term industrial relevance. You will provide thought leadership in this area. As such this is a very exciting career opportunity, covering many industrial applications from automotive to motorsport, aerospace to defence as you will have the opportunity to build your own research portfolio. In addition to pursuing your own research, you will be expected to interact with researchers from other fields in our truly multidisciplinary Centre to support the collective requirements of our research and consultancy work.
You will possess a PhD in mechanical engineering, or other field related to vehicle light-weighting, experience of modern material application and simulation methods applied to the automotive and motorsport sectors and demonstrable deep understanding of your own research field and its agenda.
For an informal discussion, please contact Dr James Brighton, Head of Centre, on (T); +44 (0)1234 752910
or (E); j.l.brighton@cranfield.ac.uk
At Cranfield, we value diversity and inclusion, and aim to create and maintain a culture in which everyone can work and study together harmoniously with dignity and respect and realise their full potential. We actively consider flexible working options such as part-time, compressed or flexible hours and/or an element of homeworking, and commit to exploring the possibilities for each role.
Apply online now at www.cranfield.ac.uk/hr or contact us for further details on E: hr@cranfield.ac.uk or T: +44 (0)1234 750111
Ext. 2349. Please quote reference number 2851.
Closing date for receipt of applications: 30 June 2019