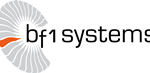 Website bf1systems bf1systems Ltd
Market leader of electronic, electrical & composite solutions
Due to an increased demand in our products we have an exciting new vacancy for a Motorsport Application Engineer to work within the Technical Sales and Support team, to help drive demand and delivery of our solutions in 2018.
You will have gained your knowledge and experiences in an applications engineering environment, you will be an excellent communicator with customer orientated and commercial mind-set, together with being a strong team player. Sound analytical, planning and organisational skills, with a focus on achieving outcomes is essential for success in this role.
Technically, you will have an extensive working knowledge of motorsport/automotive vehicle architecture, including data acquisition systems, engine/vehicle control systems, telemetry systems and power management systems, together with knowledge of most common automotive communication protocols and architectures such as Ethernet, TCP/IP and related systems.
You will be responsible for:
1. Working with new and existing customers to understand their system requirements
2. Developing solutions for customers and assisting in the presentation of these to customers and senior management
3. Implementing solutions for customers and taking responsibility for delivering the complete solution, including documentation, testing and delivering these to the customer
Helping develop presentations and proposals to existing and prospective clients
4. Assisting with marketing and technology research including feedback on competitive products
5. Assisting with new product development, planning and product launches to key customers
6. Interpreting feedback from customers on existing bf1systems products and feedback to internal teams
We offer a competitive salary and benefits package.
To apply please email your CV and salary details to alison.pena@bf1systems.com